Now having a youngtimer myself often puts a big struggle – what parts to choose – leave it stock or add a little flake to it. While stock holds its value, but a bit of flair especially when can it reverted back to original is always welcome in my book. Wheels are just the easiest way to that.
BBS RC090
Was watching a local guy showing off his E34 parts & he got to the a very sweet set of rims he just sold. So let's start with that. BBS RC090. And they are actually OEM BMW E39 rims.
What's more – they look great on everything! E34s, E30s, E36s.
But if you get them, chances are they will need a restoration – 20, 30 years of abuse very few would leave unscathed. But once done properly, they would really up any BMW (or even others).
WORK EQUIP 03
Any older JDM looks great with WORK EQUIPS 3. They're old fashioned JDM wheels. Anyway if you have older JDM whip and not chasing too much performance – look no further.
They even look great on LADA! Have a look yourself:
RONAL TURBOs
Amazing set coming from Europe. They're great for any smaller 80s hatchback. Or if you want to give off that rally vibe.
They look really good if you own something like Renault 5, that used to be rallied & is 80s hatch. Or a Peugeot 205. No wait! Renault Clio Williams with gold painted centers…. Yes. Anyway, these wheels work great with JDM hatches too. Plenty of images online.
Just have a look a few I've chosen.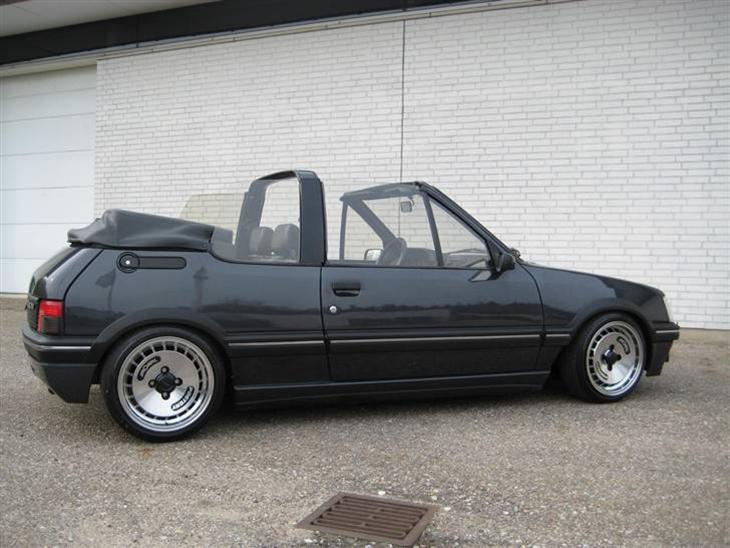 RONAL TEDDIES
Now this is an odd one, but whenever I think of Ronal wheels these ALWAYS come to my mind first.
Now I understand its not for everyone, but those who dig it will always get attention in the car meet or on the street.
People love them! Even the ones who are not into cars that much.
Have a look at nicely painted ones:
SALAD SHOOTERS (C4 CORVETTE OEM)
Probably the 2 best things about C4 Corvette are their hopefully functioning digital displays & OEM wheels. On the street they're known as salad shooters, cause of design. But they work with BMWs, VWs, Miatas, 240sx, etc. Really great look for not a lot of money. A bit of polish and they look 🔥
Let me know in the comments what wheels I've missed? Maybe got some nice suggestions for youngtimers – share with others!